Ceramic and Pottery Art Classes and Workshops in Ballarat, Victoria, Australia.
Only 100km from Melbourne, ideal for day trippers and holiday makers!
***DUE TO HIGH COVID CASES CLAYMOTION IS NOT ACCEPTING ENROLMENTS FROM PEOPLE WHO RESIDE IN MELBOURNE AT THE PRESENT TIME ***
WE ARE EXCITED!!!
***** THE SCHOOL HOLIDAY PROGRAM AND TERM THREE CLASSES ARE NOW BACK TO FACE TO FACE TEACHING : POTTERY, MOSAICS, DRAWING, ACRYLIC POURING – ADULTS AND KIDS – check out the SHOP for more details.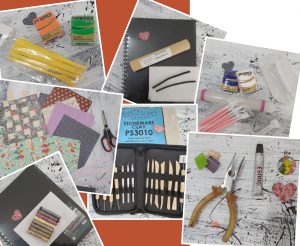 ******Still need to Self Isolate? We have introduced a range of Arty Crafty Care Packages that can be delivered touch free within the Ballarat area or delivered via Australia Post Australia wide…. choose from pottery, mosaics, jewellery, polymer clay, acrylic pouring and paper weaving — more packages are being listed daily. Click HERE for more info
ClayMotion offers a range of creative pottery and art classes for the general community – adults, children and families – for local businesses, and Professional Development for teachers and professional artists, within the Ballarat and surrounding area.
Enrol in a class at the studio or, if you are a school or community group (eg scouts/cubs), have ClayMotion visit you for a workshop.
Services include:
pottery classes for adults and children
mosaic classes for adults and children
art classes – acrylic pouring, textiles, printmaking, silversmithing & more
school holiday program
birthday parties for children and adults
hens afternoons
corporate teambuilding and reflection workshops
pottery and art supplies (clay, modelling tools, journals, etc)
casual studio hire
exhibition space
one to one tuition/professional development
Being only 100km from Melbourne workshops can be easily accessed by Melbournites, corporate teambuilding is feasible, and school holiday programs can be attended by day trippers.
The owner of ClayMotion, Dawn Whitehand, has extensive experience in the arts, including writing about art and exhibiting both nationally and internationally.
Dawn has been teaching art for over eighteen years in many different learning environments including schools, kinders, University and community centres.
Dawn's personal studio is located in Dunnstown, a semi rural environment 10km outside of Ballarat (on the Melbourne side) and is also available for birthday parties, teambuilding and reflection workshops if you would like to combine tranquil surroundings into your art experience.
See the ABOUT page for shop hours.