I know, I know – I don't post on this blog as much as I should! But, hopefully when my side kick gets back from Taiwan – where he has been all year – I will have more time….. that's my plan.
But, back to business 🙂
Following on from the success of last year's Christmas Shopping Night, its on again – ClayMotion's annual Christmas Shopping Night!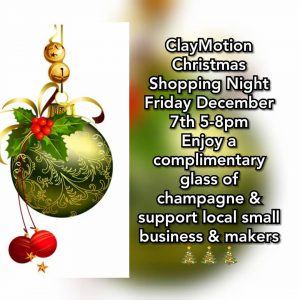 Enjoy a glass of champagne while shopping for gifts from a fabulous range of locally made giftware. With more than twenty – yes 20+ – local makers participating we have something for everyone – mum, dad, grandma, grandpa, teachers, the kids, …. you name it, we have it!
We would love to see you here on the night supporting local business and local makers – shop local this Christmas!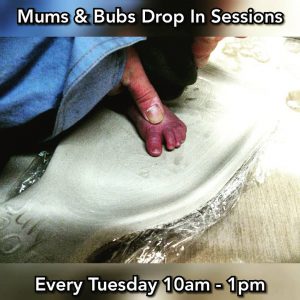 Also, ClayMotion is running casual drop in mornings every Tuesday for Mums with , bubs, toddlers and pre-schoolers. Just drop in anytime between 10am – 1pm , have a cuppa and indulge in some clay play. $15 gets you access to the studio, tools & equipment, clay & kiln firing.
Classes for the term are in the home stretch, and the net blog post will showcase some of the highlights. Stay tuned for the term term program.
Also stay tuned for the January children's school holiday program.
The best way to stay updated is to subscribe to the newsletter, this way you won't miss out as classes tend to fill quickly.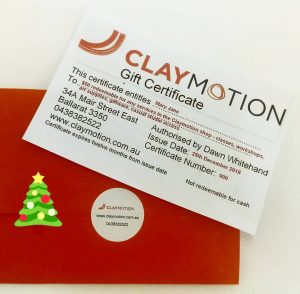 And remember ClayMotion gift certificates make a great Christmas gift. they are valid for twelve months and are redeemable for anything in the ClayMotion shop – classes & workshops, art supplies and giftware. Custom amounts can be organised just give me a call – 0438382522
That's it for this post, and hope yo see you Friday at the shopping night 🙂